Mackenzie & Jordan met in dental school, and held their wedding at Rapid Creek Cidery located just north of Iowa City.  It was  the most perfect spring day, and I know that all of their guests were just as eager to celebrate as the couple was!  When they entered their reception with a ceremonial bouquet toss akin to the best 50 yard touch down, you knew it was going to be a great party!  Congrats to the newlyweds – never stop celebrating and enjoying life together.  This is just the beginning!
Venue:  Rapid Creek Cidery
Flowers: Hydrangea Bloom
Coordinator: White Park Weddings
Photography: Jennifer Weinman Photography
I love the period wedding portraits displayed in the bridal suite at The Graduate!
Mackenzie got ready at The Graduate in Iowa City before heading to Rapid Creek for their wedding festivities.
I love love LOVE when they are REAL bow ties!
Many thanks to Allison at Hydrangea Bloom for the incredible florals.  I love coral charm peonies and basically all Dutch flowers, so this was basically my dream bouquet!
After sharing their first look, Mackenzie & Jordan shared personal letters with each other and we had some time for portraits down by the creek.
I will have dreams of this bouquet – so beautiful!
Love these two!!!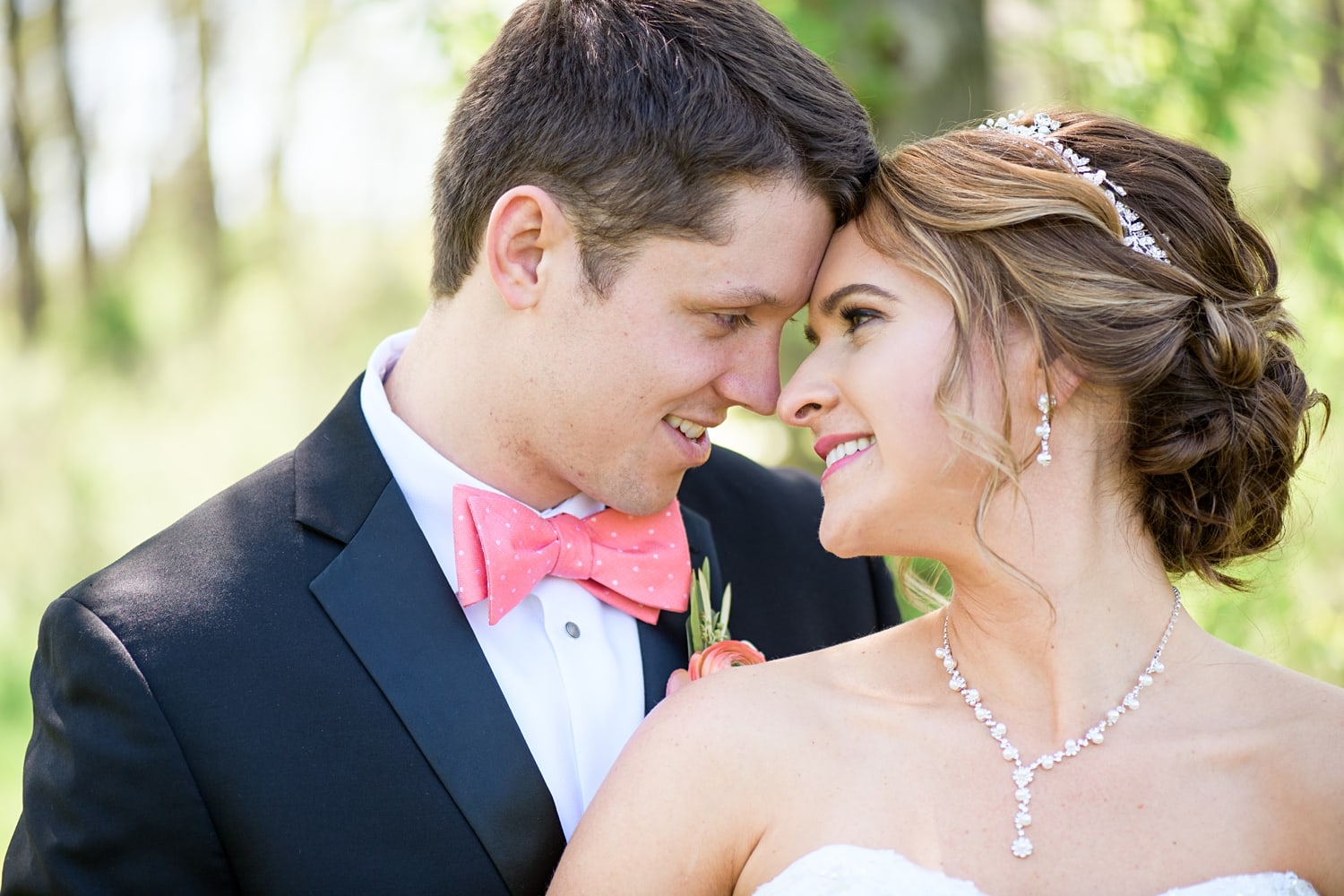 Rapid Creek Cidery is on the same property as Wilson's Apple Orchard and this early May wedding benefited from early flowering trees!  Most trees were still bare but this one was beautiful!
The best bridal party!
We stole a few quick moments at the end of our portrait time for photos with the couple, and this light was incredible!  I love the ceremony spot at Rapid Creek because it always photographs beautifully!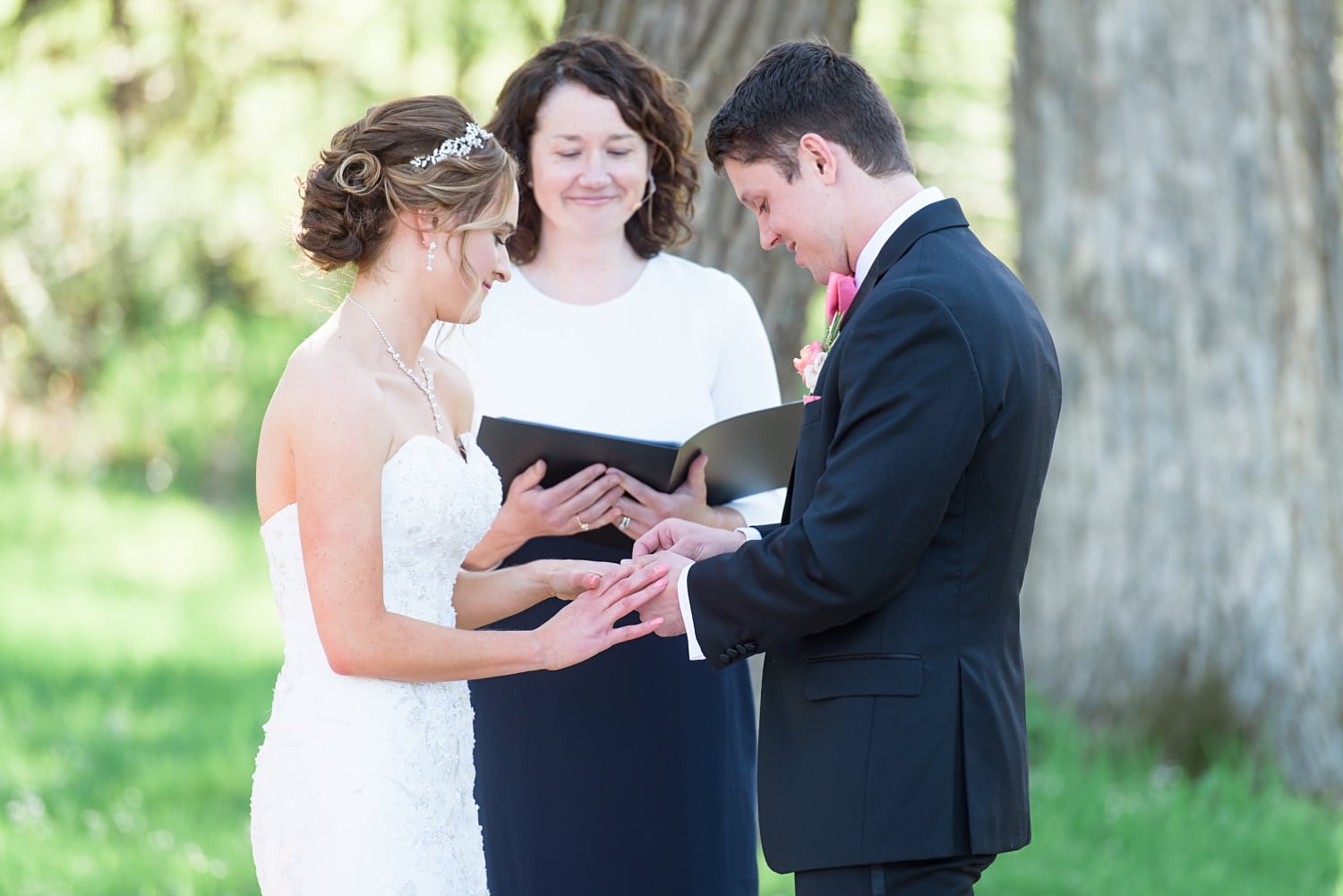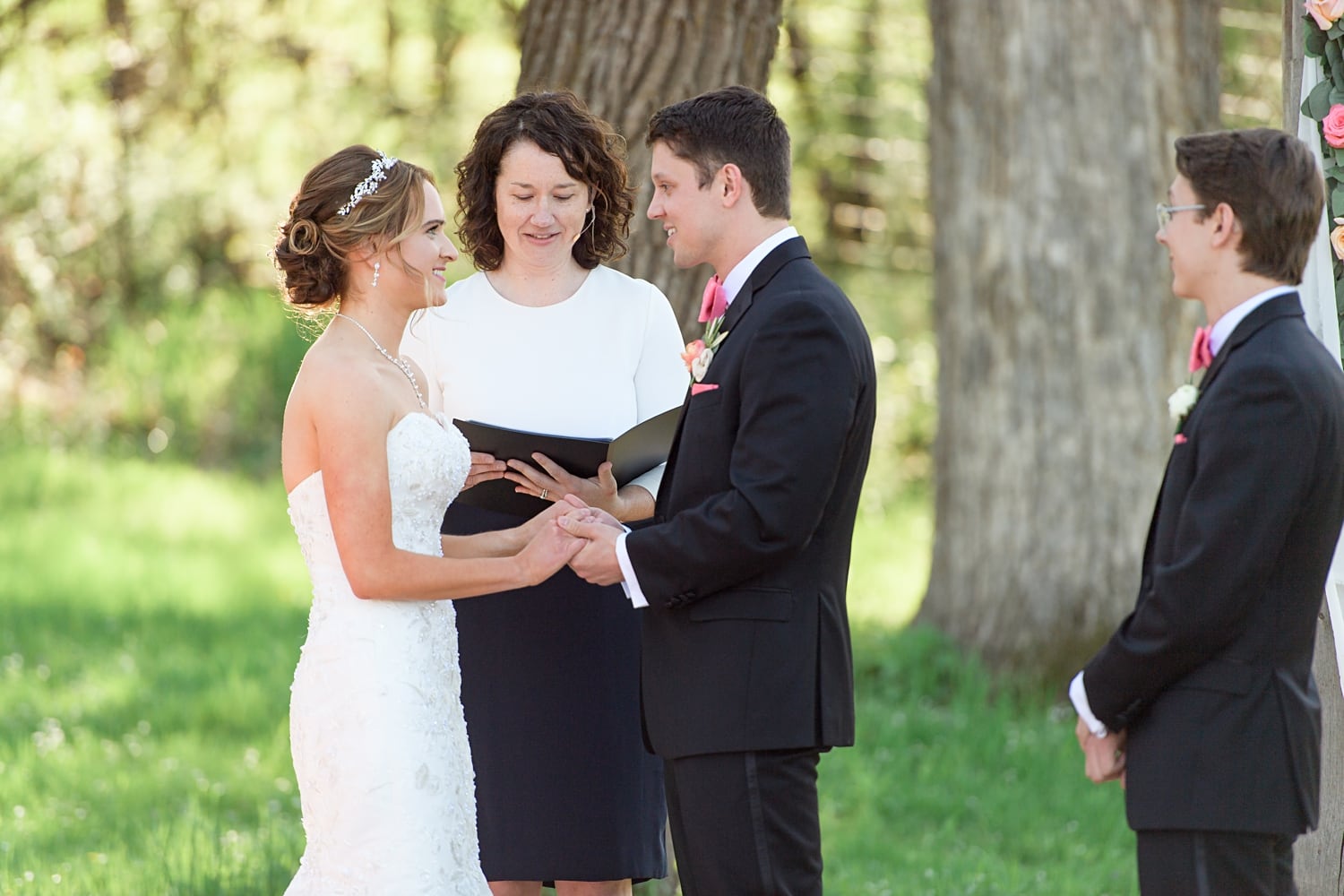 Finally married!
When Jordan told me he had confetti canons for their exit, I never knew it would be quite this amazing!
A short walk up the hill for the reception to the perfectly decorated cidery.
When you meet in dental school, this is the perfect gift for your guests!
Sunset photos were perfect.
Congrats to Mackenzie & Jordan!